Social Media Apps
Social Media Management
Overview
Social Publishing
Engagement
Analytics
Social Marketing Apps
Overview

Video Contest

Caption Contest

Photo Contest

Referral

Voting Contest

Surveys & Polls

iFrame Editor

Sign Up

Sweepstakes

Photo Showcase

Partner Links

Instagram Feed

Youtube Channel

Exclusive Download

RSS Feed

Document Show

Google Map

Catalog
This versatile social media software app lets users create high quality page content containing, text, image, video etc. in a jiffy. Content from one page can be easily transported to another page using iFrame editor. Thus one can embed a YouTube video on a page if desired by simply including the URL in it. The built in WYSIWYG (what-you-see-is-what-you-get) editor helps create tabs without writing any code.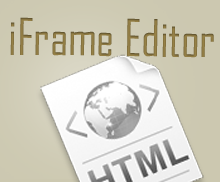 View Sample
or Scan the QR code to view sample on your mobile device.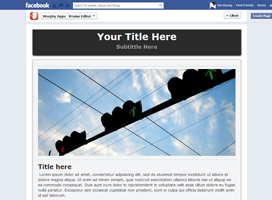 Customize your Facebook page
Your Facebook page can be easily customized adding links, tables, images and theme using the tools provided with iFrame Editor. Fonts and colours can be chosen as desired. HTML code can also be embedded within the frame.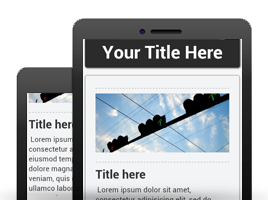 WYSYWYG editor for your Facebook page
Making your business page attractive to look at as well present information in an interesting manner will go a long way in creating good impression about your company among the visitors. iFrame editor app does exactly that by providing various options in presenting the information like images, tables, theme, video etc. in an easy to use manner. Thus this app is an invaluable tool in creating a Facebook page and will provide good ROI over the long term.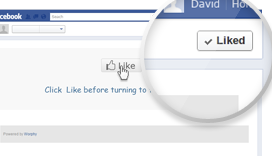 Fan Gate - Facebook Likes
Like a gated community, you can either allow only those who like your content in or allow all people through the gates. Add a "like" gate and turn visitors into fans.