Social Media Apps
Social Media Management
Overview
Social Publishing
Engagement
Analytics
Social Marketing Apps
Overview

Video Contest

Caption Contest

Photo Contest

Referral

Voting Contest

Surveys & Polls

iFrame Editor

Sign Up

Sweepstakes

Photo Showcase

Partner Links

Instagram Feed

Youtube Channel

Exclusive Download

RSS Feed

Document Show

Google Map

Catalog
Gathering information about your site's visitors and engaging with them later whenever required is one of the first steps in social media marketing. The Sign Up software app collects basic details like gender, geography, contact etc. of the visitors to the Facebook page with a lucky draw of prizes thrown in as an incentive.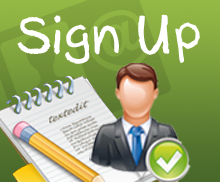 View Sample
or Scan the QR code to view sample on your mobile device.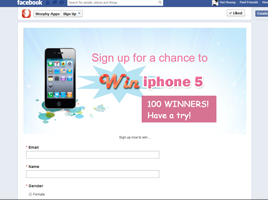 Collect user information through Sign Up
The visitors are asked to fill in a contact form containing information like name, email ID, date of birth, gender, geography etc. which is stored in a database. After submitting the form a thank you card appears on the screen as a way of showing gratitude for filling up the form. The participants are also entered into a lucky draw involving an attractive prize.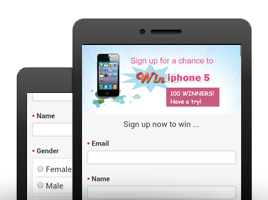 Sign Up in social
This social app is a fundamental and simple means of gathering vital information about visitors who are likely to be prospective customers. You can get free Facebook fans by inducing the visitors through a lucky draw or other form of incentives to part with their contact information. The information can be later used for email marketing or other purposes.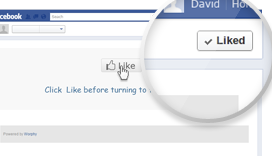 Fan Gate - Facebook Likes
Like a gated community, you can either allow only those who like your content in or allow all people through the gates. Add a "like" gate and turn visitors into fans.