Social Media Apps
Social Media Management
Overview
Social Publishing
Engagement
Analytics
Social Marketing Apps
Overview

Video Contest

Caption Contest

Photo Contest

Referral

Voting Contest

Surveys & Polls

iFrame Editor

Sign Up

Sweepstakes

Photo Showcase

Partner Links

Instagram Feed

Youtube Channel

Exclusive Download

RSS Feed

Document Show

Google Map

Catalog
The Photo Showcase app allows you to upload series of large images onto Facebook page. High quality digital images are capable of attracting the attention of visitors. This social media software enables you to showcase your products and generate free Facebook likes.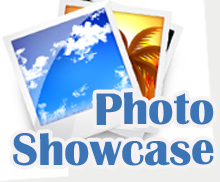 View Sample
or Scan the QR code to view sample on your mobile device.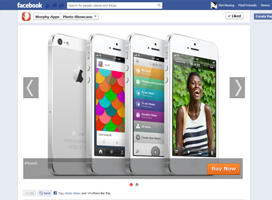 Show your product photos
The app easily sets up a collection of photos with hyperlinks if desired when logged in as administrator and allows viewers to comment on the images as well as share them with their friends. The images can be run as slide show with smooth sliding effect.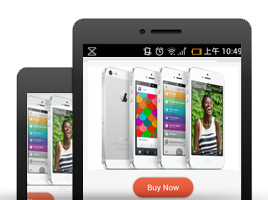 Photo showcase socialized
This app is another means of social media management that can aid in brand building and fan growth. High quality pictures about your company's products, events, celebrations etc. can enhance your company's image. Since they can also be shared once uploaded to Facebook page, it can create new followers. Adding a Buy now button can also generate sales for your products.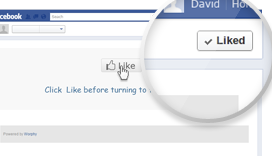 Fan Gate - Facebook Likes
Like a gated community, you can either allow only those who like your content in or allow all people through the gates. Add a "like" gate and turn visitors into fans.