Social Media Apps
Social Media Management
Overview
Social Publishing
Engagement
Analytics
Social Marketing Apps
Overview

Video Contest

Caption Contest

Photo Contest

Referral

Voting Contest

Surveys & Polls

iFrame Editor

Sign Up

Sweepstakes

Photo Showcase

Partner Links

Instagram Feed

Youtube Channel

Exclusive Download

RSS Feed

Document Show

Google Map

Catalog
RSS is a popular collection of web feed formats used for streaming frequently updated contents like news headlines, blog entries, audio, video etc. The content is monitored and read by an RSS reader. The RSS Feed social media marketing software app automatically shares your blog entries with social media sites like Facebook, Twitter etc. whenever the former is updated.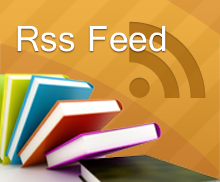 View Sample
or Scan the QR code to view sample on your mobile device.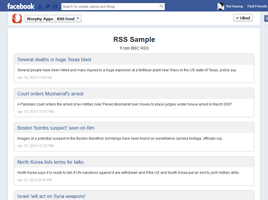 Facebook likes
The RSS Feed lets administrator create a page with a header with text and image and an optional hyperlink to it. Below the header you can enter the URL(s) of the blog post(s), news content etc. that you want linked to your Facebook page. The visitor is allowed to subscribe to the feed only after clicking the Like button thus getting free Facebook likes.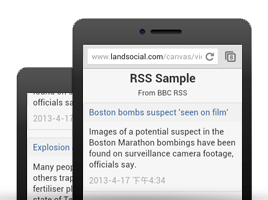 Facebook fans
This app lets you share fresh content of blogs, news, videos etc. as they occur with your visitors. Thus you can constantly engage with them increasing the exposure of your company, its products etc. It can increase your fan base over a period of time resulting in high ROI.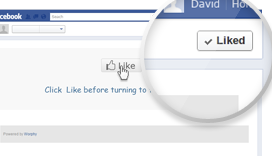 Fan Gate - Facebook Likes
Like a gated community, you can either allow only those who like your content in or allow all people through the gates. Add a "like" gate and turn visitors into fans.