Social Media Apps
Social Media Management
Overview
Social Publishing
Engagement
Analytics
Social Marketing Apps
Overview

Video Contest

Caption Contest

Photo Contest

Referral

Voting Contest

Surveys & Polls

iFrame Editor

Sign Up

Sweepstakes

Photo Showcase

Partner Links

Instagram Feed

Youtube Channel

Exclusive Download

RSS Feed

Document Show

Google Map

Catalog
Displaying the images of the product that you want to sell along with a brief description about the product keeps your prospective customers interested and engaged. The Catalog social media software app allows visitors to peruse a catalog of all the products and services that you have to offer and facilitates sale by linking with your ecommerce site.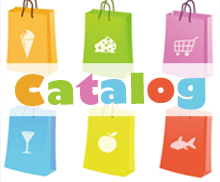 View Sample
or Scan the QR code to view sample on your mobile device.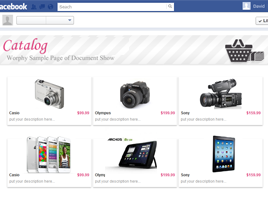 Product list in Facebook
After pressing the 'Like' button that fetches you free Facebook Likes, the viewer is led to the main page that has a header and a body of images, description and price of each of the products that are on offer. The products can be categorized into groups if required. A 'Buy now' button can be added which takes the visitor to your ecommerce site where the sale can be completed.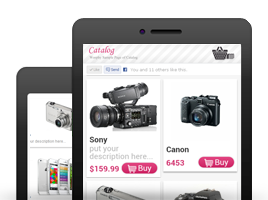 "Buy Now" in Facebook
This social app extends the functionalities of the earlier Document Show app by focusing on display of catalog and optional 'Buy now' feature. Good quality images of the product or service that you have to offer along with crisp description and price entice customers to make a sale and also stay longer on your Facebook page. Catalogues are like brand ambassadors of your company and attractively designed ones will draw more visitors to your site.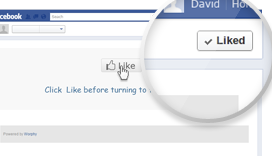 Fan Gate - Facebook Likes
Like a gated community, you can either allow only those who like your content in or allow all people through the gates. Add a "like" gate and turn visitors into fans.