Social Media Apps
Social Media Management
Overview
Social Publishing
Engagement
Analytics
Social Marketing Apps
Overview

Video Contest

Caption Contest

Photo Contest

Referral

Voting Contest

Surveys & Polls

iFrame Editor

Sign Up

Sweepstakes

Photo Showcase

Partner Links

Instagram Feed

Youtube Channel

Exclusive Download

RSS Feed

Document Show

Google Map

Catalog
This social app lets you share different type of content be it brochures, catalogues, white papers, presentations etc. with visitors to your Facebook page. It supports various viewing packages like SlideShare, Scribd, Crocodoc etc. for easy viewing and understanding.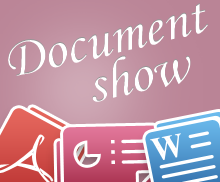 View Sample
or Scan the QR code to view sample on your mobile device.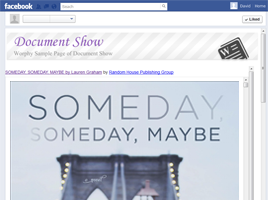 Free Facebook likes
Similar to previous apps, the administrator can create a page with a header containing text and/or image along with an optional hyperlink. The visitor is allowed access to view the document only after clicking the Like button that gets free Facebook likes. The document URL with any of the service providers like SlideShare, Scribd, or Crocodoc is entered into the page. The link can also be embedded into your blog.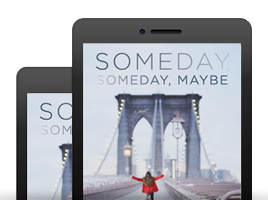 Get Facebook fans
Sharing documents like presentation with customers enhances company's credibility and is an important tool to gain the attention of prospective customers. The Document Show app enables you do that effortlessly and quickly.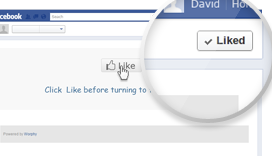 Fan Gate - Facebook Likes
Like a gated community, you can either allow only those who like your content in or allow all people through the gates. Add a "like" gate and turn visitors into fans.