Social Media Apps
Social Media Management
Overview
Social Publishing
Engagement
Analytics
Social Marketing Apps
Overview

Video Contest

Caption Contest

Photo Contest

Referral

Voting Contest

Surveys & Polls

iFrame Editor

Sign Up

Sweepstakes

Photo Showcase

Partner Links

Instagram Feed

Youtube Channel

Exclusive Download

RSS Feed

Document Show

Google Map

Catalog
Expressing opinion on an interesting topic through voting is yet another way of engaging with your Facebook fans. The voting social media software app let you create a campaign and find out what the majority of consumers think of your brand or product.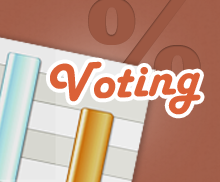 View Sample
or Scan the QR code to view sample on your mobile device.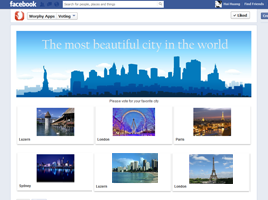 Making a Facebook voting contest
The main page has a header with image and / or text and optional link to an image along with an instruction of what the viewer should do. The body specifies the no. of columns i.e. the choices the users have and they can be specified through images or text. A pie chart of the voting results or offering a thank you coupon to the voter is possible.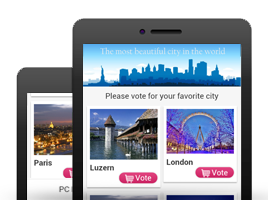 Facebook contest made easy
Knowing the views of majority of your customers on the product or service that you offer give you valuable insights that can be used to fine tune the product or improve the service. The Voting social media software app facilitates the process by setting up a campaign easily and quickly. The end result would be improvement in overall customer satisfaction which is one of the goals of any organization.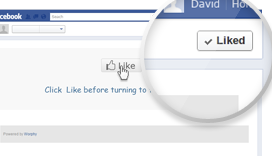 Fan Gate - Facebook Likes
Like a gated community, you can either allow only those who like your content in or allow all people through the gates. Add a "like" gate and turn visitors into fans.