Social Media Apps
Social Media Management
Overview
Social Publishing
Engagement
Analytics
Social Marketing Apps
Overview

Video Contest

Caption Contest

Photo Contest

Referral

Voting Contest

Surveys & Polls

iFrame Editor

Sign Up

Sweepstakes

Photo Showcase

Partner Links

Instagram Feed

Youtube Channel

Exclusive Download

RSS Feed

Document Show

Google Map

Catalog
Building links with sites of similar interests is a powerful way of improving your company's rating and reputation. The Partner Links social media software app does exactly that by managing link building with strategic partner sites.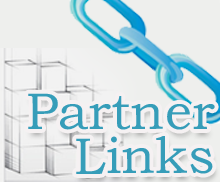 View Sample
or Scan the QR code to view sample on your mobile device.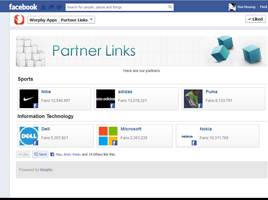 Socialize with your partners
This social media software app lets the administrator create a page with a directory of links to the Facebook page of partners whom you wish to include. The links can be categorized under various heading like sports, technology etc if required. A Header made up of text and /or image can also be included if desired. You may request reciprocating links from your partners making it a two way link sharing.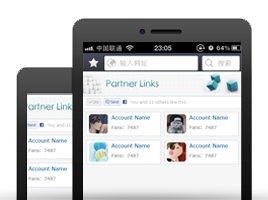 Drive the Traffic
The Partner Links social media management marketing app has potential to increase traffic to your site by swapping links with your partners' Facebook pages. Also links to interesting sites can attract fans to make repeat visits. This inexpensive way of social media marketing can result in good ROI over the long term.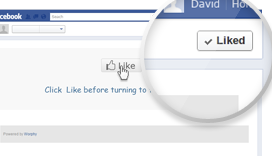 Fan Gate - Facebook Likes
Like a gated community, you can either allow only those who like your content in or allow all people through the gates. Add a "like" gate and turn visitors into fans.