Social Media Apps
Social Media Management
Overview
Social Publishing
Engagement
Analytics
Social Marketing Apps
Overview

Video Contest

Caption Contest

Photo Contest

Referral

Voting Contest

Surveys & Polls

iFrame Editor

Sign Up

Sweepstakes

Photo Showcase

Partner Links

Instagram Feed

Youtube Channel

Exclusive Download

RSS Feed

Document Show

Google Map

Catalog
YouTube the popular video sharing website has one of the largest collections of music, educational, movie, amateur and other videos on the internet with nearly 50% market share. Video advertising is one of the powerful means of marketing your product. This social media software app tries to exploit the power of YouTube to add fans to your Facebook page.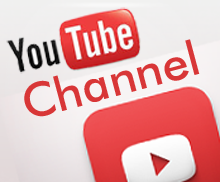 View Sample
or Scan the QR code to view sample on your mobile device.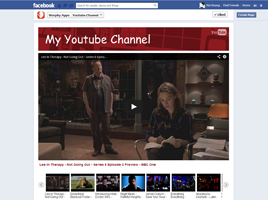 Embed video channel in Facebook
The YouTube channel app allows the administrator to create a page with a header including image and hyper link if desired. Custom made featured video relevant to your campaign can be uploaded to the page or relevant videos imported directly from YouTube channel by providing the necessary link. Commenting and sharing features are provided like in other apps.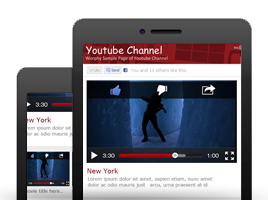 Users stay in "Channel"
This social media marketing software enables you to get free Facebook likes by making it a requirement before visitors are allowed to view videos. It encourages visitors to linger on for a longer time on your page and increases exposure. Thus it is yet another inexpensive way of adding to your fan base using the power of YouTube channel videos.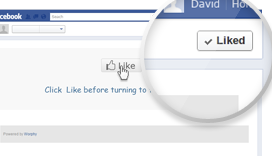 Fan Gate - Facebook Likes
Like a gated community, you can either allow only those who like your content in or allow all people through the gates. Add a "like" gate and turn visitors into fans.